Sustainability is More Than a Buzzword
We unite sustainable farming practices with buyers looking for premium products.
Discover the Future of Farming
With cutting-edge technology and real-time data analysis, farmers can now make informed, field-by-field decisions that result in reduced input costs and increased ecological benefits.
Improve Your Grain Market
With our innovative system, you can attract improved selling prices for your crops based on their reduced environmental impact. By providing buyers with a comprehensive input score through an audit process, you can earn a premium price for your grains.
Maximize Your Profits
How Low Carbon Intensity Scoring Crops Can Boost Your Farm's Bottom Line! By adopting sustainable farming practices, you can attract better bids from grain originators, who are increasingly prioritizing crops with low carbon intensity scores.
Learn More!
Book a Demo Today!
Schedule a personalized demo with our team of experts to explore CultivateCI's platform in-depth and discover how it can benefit your business.
Featured Blog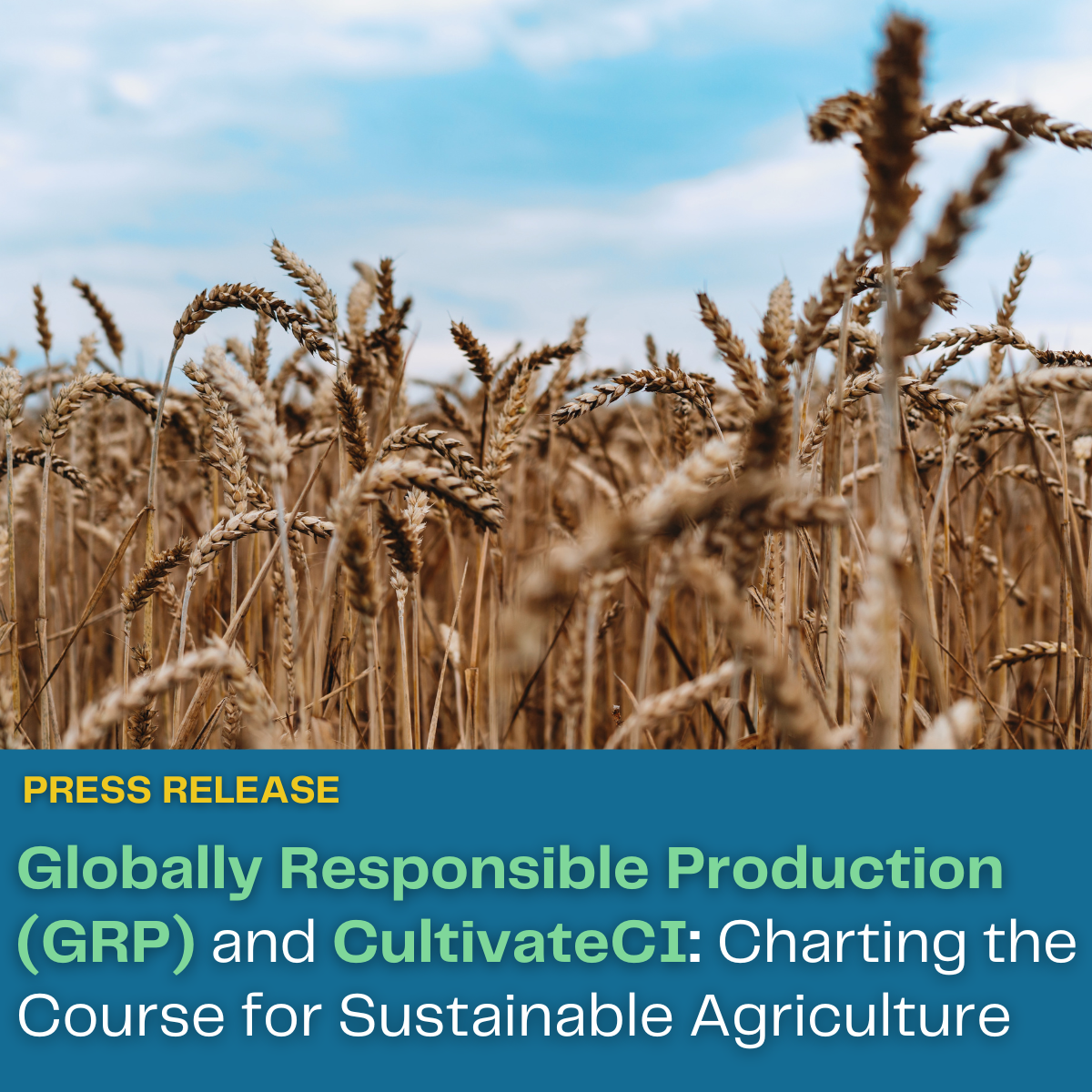 Globally Responsible Production (GRP) and CultivateCI have joined forces to champion sustainable farming practices, forging connections between farmers and industry leaders to incentivize innovative eco-friendly methods. Their primary focus is on traceable sustainability. This partnership places a strong emphasis on transparency, accountability, and environmental responsibility, simplifying the path for industry leaders to meet emission reduction targets and cater to the demands of conscientious consumers. Beyond Kansas, this collaboration is establishing the foundation for a more sustainable future in agriculture across North America and beyond, empowering farmers like Ross to assume a leading role in sustainable innovation.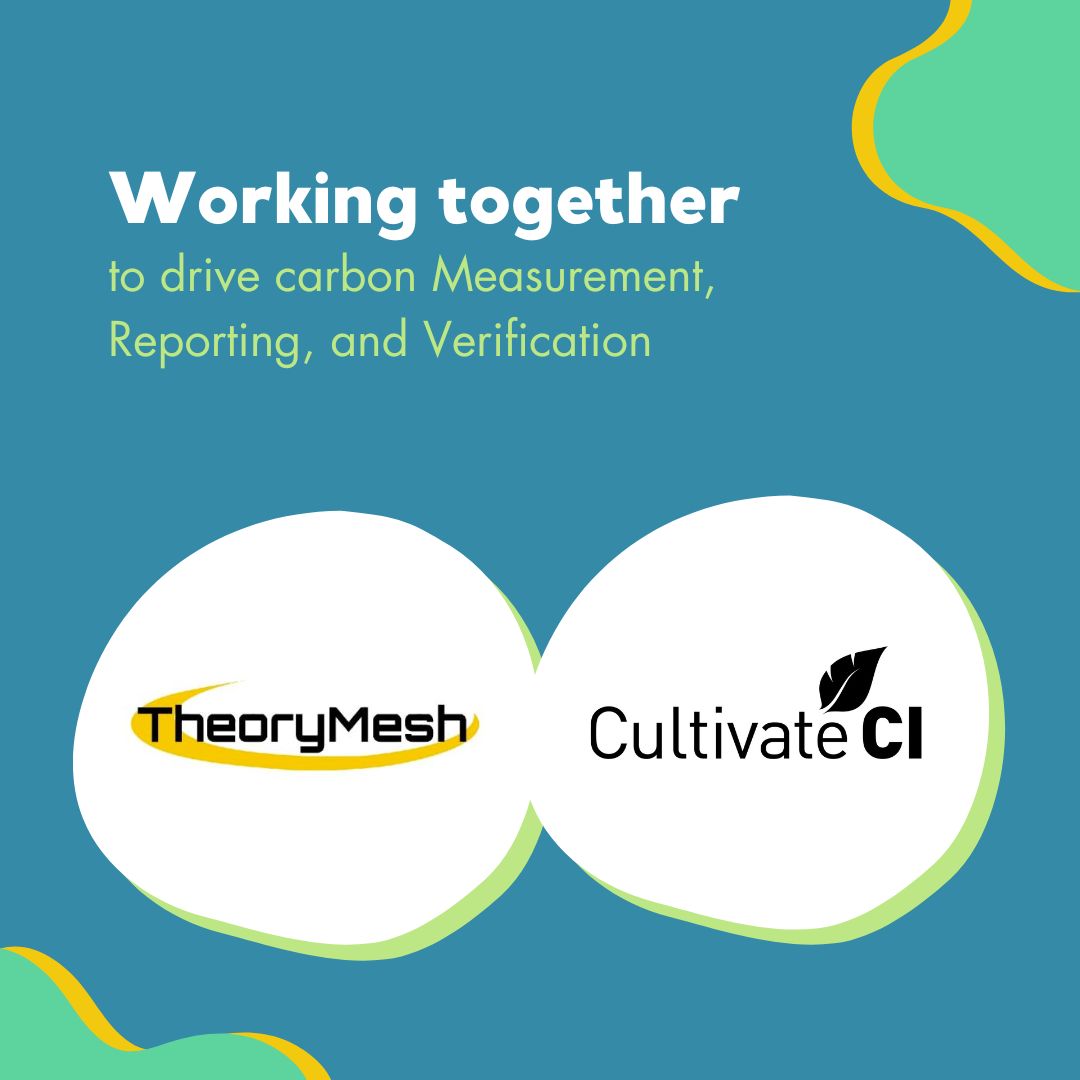 ANNOUNCEMENT - CultivateCI and TheoryMesh develop new partnership to drive carbon Measurement, Reporting and Verification. Innovative partnership will transform global food and agriculture supply chain sustainabilityMarch 16, 2023: CultivateCI, an industry leader in carbon scoring, and TheoryMesh, an industry leader in agri-food supply chain data management and traceability, have developed a new partnership to deliver data-driven sustainability for food and agriculture supply chains.Through the partnership, CultivateCI and TheoryMesh have developed the first carbon intensity scoring measurement, reporting and verification (MRV) platform that can trace food from farm to plate. By leveraging the TheoryMesh FarmCapture and FoodTrace software, CultivateCI can utilize their proprietary scoring to calculate accurate, real world carbon impact for supply chains.This unique platform will give unprecedented transparency to growers,...
View all articles
FAQ
What's the benefit of learning your carbon intensity score?

We score crop production on Carbon Intensity allowing producers to benefit on their sustainable practices. This allows Grain Originators to source grain that consumers are looking for. All parties benefit based on crop production and a transparent system with full traceability.
Difference between Carbon Inset and Offset

 

We're a team of experts in agtech, software, and carbon measurement who are passionate about helping farmers reduce their environmental impact and improve the sustainability of their crop production.

Our innovative technology measures the carbon inset of crops, and our platform connects farmers and buyers who share our values. We also offer educational resources to help farmers understand their carbon impact and identify opportunities for improvement.

We provide the entire agriculture supply chain with tools to predict, adopt and monetize sustainable agricultural practices.

Ready to learn more? Contact us to book a demo with our team today!
Why choose CultivateCI?

Choosing CultivateCI means partnering with a forward-thinking company that is dedicated to pushing the boundaries of sustainability in agriculture. With our innovative solutions, expertise, and commitment to real impact, we are your trusted ally in achieving your environmental goals.

Innovation and Pioneering Solutions:

CultivateCI is at the forefront of innovation in the field of carbon accounting and sustainability. Our first-of-its-kind carbon calculation platform sets a new standard by utilizing multi-source farm data, integrating blockchain technology for traceability, and employing AI for predictive recommendations. With our pioneering solutions, you can stay ahead of the curve and make informed, data-driven decisions.

Accurate and Transparent Results:

We understand the importance of accurate carbon accounting and transparent reporting. Our platform ensures precise calculations based on your specific farm practices, enabling you to make verifiable claims of low or reduced carbon crops or livestock. By providing reliable data and transparent results, we help you build trust with consumers, investors, and stakeholders.

Tailored Recommendations and Predictive Analysis:

CultivateCI's platform goes beyond simple data collection. It offers tailored, farmer-specific recommendations backed by AI-powered predictive analysis. By leveraging these insights, you can optimize your farming practices, reduce emissions, and improve sustainability performance.

Industry Expertise and Collaboration:

With our team of experts and strategic collaborations, we bring deep industry knowledge and experience to the table. We work closely with financial institutions, public companies, and growers to understand their specific needs and provide customized solutions. Our collaborative approach ensures that our platform meets the real-world challenges of the agriculture industry.

Monetization of Sustainable Practices:

CultivateCI empowers growers to capture and monetize their sustainable farming practices. By offering accurate carbon accounting and verifiable claims, our platform enables you to access premium markets for low carbon crops. This not only boosts your revenue but also rewards your commitment to sustainability.

Driving Real Impact:

We believe in driving tangible, meaningful results for farmers and the sustainability sector as a whole. Our platform aims to go beyond superficial efforts and deliver real impact on the ground. By providing tools for accurate emissions scoring, we help farmers make significant strides towards reducing their carbon footprint and contribute to a more sustainable future.
Graduated
SVG Ventures
THRIVE Academy II
Top 5 Startup TNT
Manitoba
Subscribe to our newsletter
Be the first to know about new products and features!